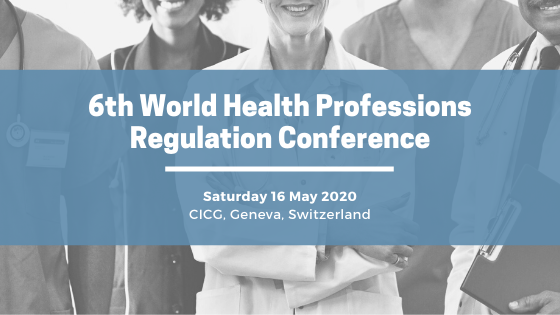 Save the date - Saturday 16 May 2020
The 6th World Health Professions Regulation Conference will provide participants with insights, perspectives and discussion on current challenges in health professional regulation. The 2020 edition is a one-day event, which will bring together Health Professionals around the world on Saturday 16 May 2020 in Geneva, Switzerland.
Further details will be released soon, including the preliminary programme and the call for abstracts.